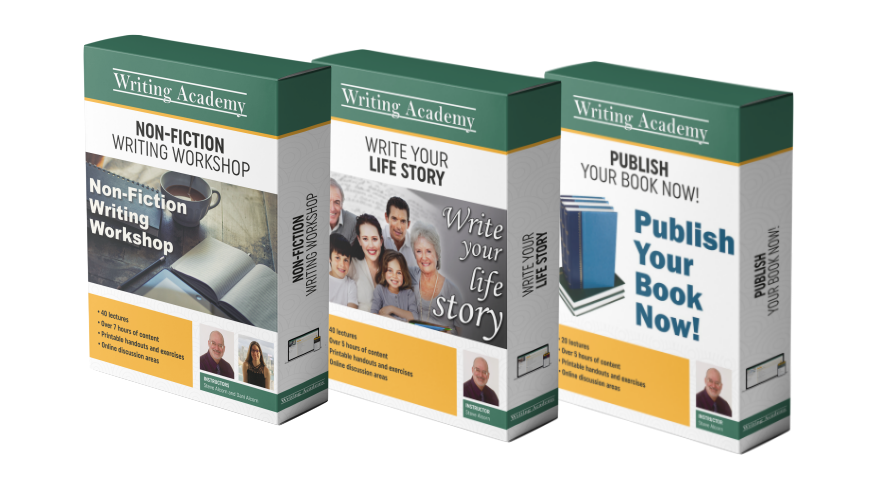 Get over $500 of courses for one low monthly price!
Our monthly non-fiction subscription plan lets you enjoy our most popular non-fiction writing courses for one incredibly low subscription price. You'll be able to explore over 100 lectures at your own pace, dipping into a variety of genres from memoir to biography, from history to science, and hundreds more.

If you're ready to write your best-selling non-fiction book, this bundle is our VERY BEST VALUE!
You'll have access to all of the resources including video lectures, reference material, web links, exercises and discussion areas!
Your bundle includes unlimited access to:

That's over $500 worth of courses! They're all included in the low price of your monthly subscription. Sign up now; you can cancel any time you like.

Enjoy this incredible offer, and explore the exciting world of becoming an author.