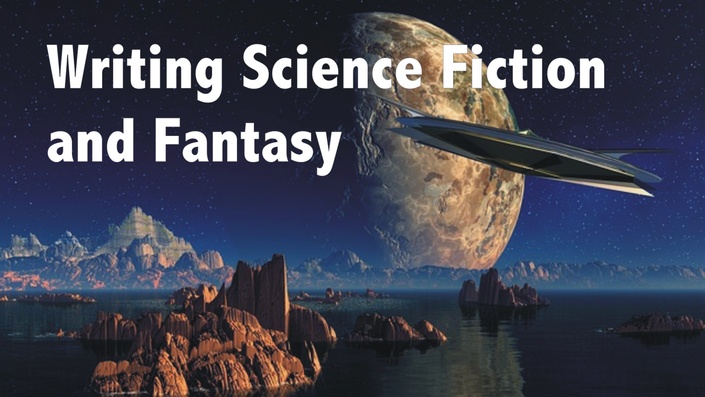 Writing Science Fiction and Fantasy
Create your own science fiction or fantasy novel or screenplay, step by step
Watch Promo
Steve and Dani Alcorn show you how to create your original novel or screenplay, step by step.
Learn all about the most popular science fiction and fantasy genres.
Explore plot techniques for space travel, time travel, psy power, magic and more.
Discover the easy way to structure your character's story.
Learn techniques that will bring your writing to life.
Publish your novel using these simple steps.
Brainstorm marketing and sales techniques that will make you a bestseller!
WRITING SCIENCE FICTION AND FANTASY — FROM IDEA TO PUBLICATION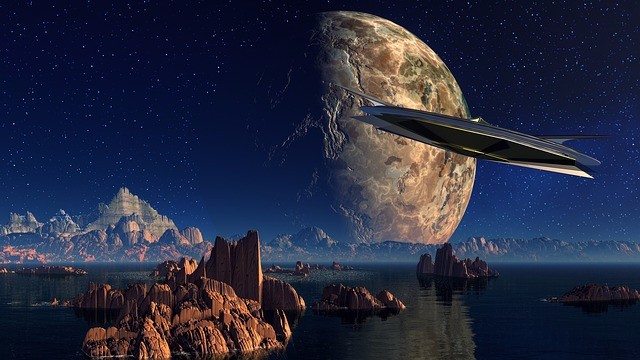 The BEST COURSE CHOICE for those with a book or movie idea!
In this lively and fun course, author and mentor Steve Alcorn and screenwriter Dani Alcorn show you how to achieve success. During the past decades they've helped more than 30,000 aspiring writers structure their stories, and many are now in print. You can be next!

Books by your instructor, Steve Alcorn
Perhaps you've started already on your novel or screenplay and have stalled out with "writer's block." Don't worry – we'll help you bust the block and get you writing again. Or you maybe you've finished your manuscript are shocked to find it simply lacks the pizzazz that'll put it on the bestseller list. No problem – we'll help you polish your manuscript 'til it shines!

Books and screenplays by your instructor, Dani Alcorn

Learn Techniques for creating Great Science Fiction
Will you use space travel, time travel or psy powers in your story? If so, you need to understand the choices, limitations, costs and believability of each of these technologies and abilities.
Have your characters been in space for days, or centuries? Do they even remember the home world? What it the time it takes to travel between places, or to communicate? All of the affect your world.
If your characters can go back in time, what are the consequences? How will you deal with paradoxes?
What sort of psy powers do they have, and what are the limitations and costs?
Learn Techniques for Creating Great Fantasy
Explore all the different types of magic, its uses and limitations. You'll be amazed at all the different types of magic powers, and how they interact. Then discover how the cost of magic is a vital ingredient in any fantasy story.

Create New Worlds and New Civilizations
When you create a new world, you need to pay attention to every element, from geology to weather, astronomy to biology. We'll show you how to keep track of each topic, and make sure they interrelate logically. And when you create a new civilization, you need to explore the mores, history, languages and economics of each new culture. We have another document that helps you track all of these.

ONCE YOU HAVE YOUR WORLD IN PLACE...
We'll help you to bring it to life using story structure. You'll create your characters, and structure their story in three acts. It's a proven way to make sure your audience is engaged from page one.
Then we'll help you turn that structure into a manuscript.
Use Dialogue that Engages

Not all dialogue is created equal. In this online course, you'll learn how to create cracking dialogue that can't be ignored. Here, you'll use dialogue to define character traits and perspectives. You'll also craft unique and definitive voices to match each persona.
Create Conflict, Mystery & Suspense

Unanswered questions are what keep readers interested. This section will show you how to develop lucid complexity, strategic foreshadowing, and fascinating relationships to entice readers to keep turning the pages.

Develop Structure and Pacing

Learn to save countless hours of revision by outlining plot points in the beginning. Write your novel using the tried and true "Three Act Structure" to control pacing and plot. The Three Act Structure gives your novel a polished and professional appeal, and you'll learn how to use it properly.

Be Your Own Editor

If you want your book to be taken seriously, you need a clean, compelling, error-free manuscript. This section will help you turn your draft into a polished and professional manuscript that agents are keen to read.

Get Published

These days it's not enough just to complete a novel. Every author needs a platform to sell their story. This section will outline the pros and cons of agents, and self-publishing / self-promotion, so you can choose the path that's best for you.

"My lifetime dream? Getting published. I don't need a 4-year Course!"

"It has been my life-long dream to become a published author but I had no idea where to start. I have an idea for a good book but needed guidance on how to write it. I took this course to get help, and I am truly impressed by the amount of information presented. I do not need to take a 4-year course on Creative Writing. I completed the course in a few months in my free time. I really loved the way Steve Alcorn presented the materials and the way he showed examples. Thank you Steve for this amazing course!" — Michelle Apolo
"I want to get published! But I don't know how…"

Thousands and thousands of successful authors started with no more than you: an idea and the drive to develop it into a page-turner. Your idea may be based in your own experiences. Your book concept may be a complete flight of fancy. What matters is what you DO with your idea.
We break it down so you CAN write your novel or screenplay
That's where our course comes in. This fascinating workshop teaches you how to write your story in six simple steps. We break it down so YOU can do it successfully.
Writing Science Fiction and Fantasy gives you lifetime access to 50 info-packed video lectures, and over seven solid hours of knowledgeable instruction. You also become one in a community, all working hard to achieve the same goal: to write a novel and see it published. And you can browse and participate in all the discussions!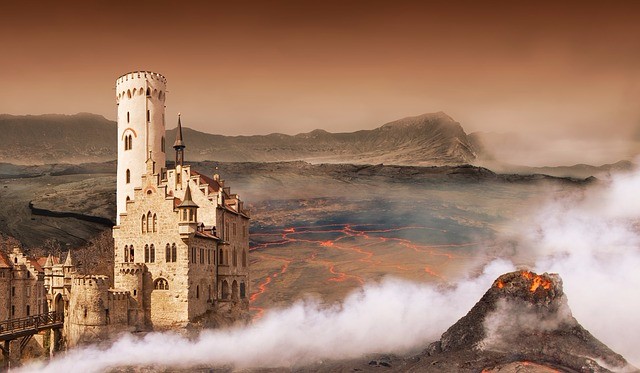 Write Your Science Fiction or Fantasy Novel or Screenplay in 6 simple steps
This is a lively and enjoyable course in which you will learn the ins-and-outs of not just the writing craft but the business, too. Hang on tight because you're going to learn all about both!
Step 1: You'll Learn What Makes Great Science Fiction and Fantasy
By looking at great novel and how the genres have changed, you'll find sparks to fan the flames of your own ideas.
Step 2: You'll Create Your own World

Discover different ways to handle space flight, time travel, telepathy and magic, and then use them to best effect.
Learn the physical limitations and plot complications involved in your world, as you build it. Create your world and its civilizations.
Step 3: Structure Your Story
Your learn the crucial difference between story and plot. You'll create your characters. And you'll discover the four Dramatic Elements that make EVERY great story sizzle.
You'll understand the "Three Act Structure" and see a graphic demonstration of the "dramatic curve" that underlies virtually all great writings, movies, and even story-telling.
You'll discover the three classic points to cover in "Act 1" to hook readers as soon as they've read the first few pages.
You'll learn the secret of keeping your readers engaged and excited as your novel become more deeply developed and filled with dramatic tension in "Act 2."
And you'll learn how to build to a dramatic, crashing conclusion in "Act 3". Our "big finish" technique makes reading your book an experience your readers will not forget…and which just might bring you critical acclaim!
Step 4: You'll Create Your Manuscript
You'll discover why professional writers repeat "Scene and Sequel" throughout their stories, and why you should, too.
No conflict? No story. Learn why and how to create conflict three clever ways.
Learn how to keep your readers' suspense high without overdoing it.
Discover the subtleties of keeping readers glued by weaving mystery into your writing.
You'll learn to regulate the "pace" of your novel so it moves smoothly without dragging or hurrying unnecessarily.
Step 5: You'll Learn to Polish your Manuscript
We'll teach you our "Write Big" technique that can turn a flat novel into a sparkling success.
And we'll teach you to "Write Well" — editing secrets that help you use the right words and language, and cut out the wrong ones.
Step 6: You'll Discover how to actually SELL Your Manuscript
We'll show you how to create the "collateral material" you need to promote and present your novel to publishers.
You'll receive our Manuscript Evaluation Checklist, your simple tool to make sure EVERYTHING'S ready.
And you'll learn proven, insider secrets of how to actually get published and sell your work!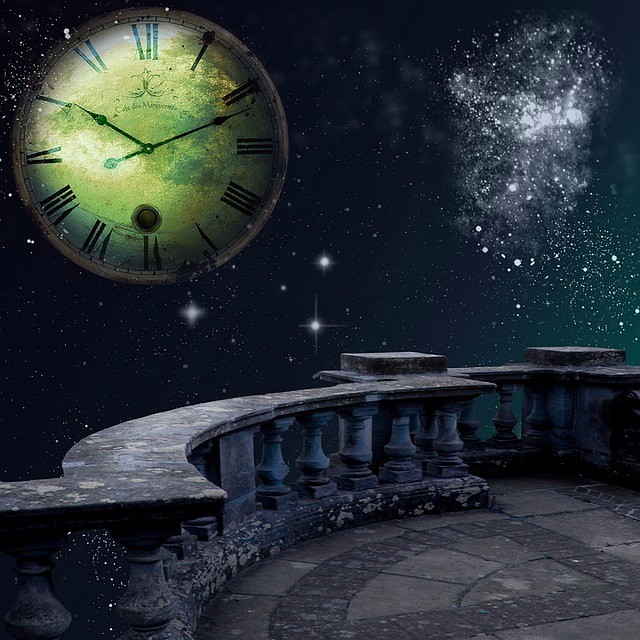 What are the requirements?
Open to all aspiring writers, young or old, experienced or just getting started
What am I going to get from this course?
Over 50 lectures and 7 hours of content!
Downloadable, printable handouts and exercises
50 Discussion Areas where you can share your work and get feedback
Explore the Wide Realm of Science Fiction and Fantasy
Discover Your Dramatic Elements
Develop Interesting Characters
Construct Your Story in Three Acts
Learn How To Write Effective Scenes
Explore Viewpoint, Voice and Tense
Add Conflict, Mystery and Suspense
Polish Your Manuscript
Develop a Marketing Plan
Get Published!
What is the target audience?
First-Time Authors
If Your Manuscript Needs Polish
If Your Manuscript is Unfinished
Authors Who Want to Get Published
Your Instructors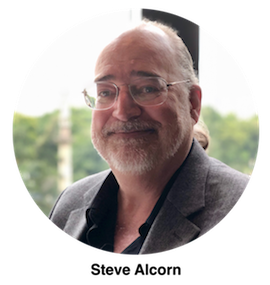 Steve is the author of many novels and non-fiction books. His publications include mysteries, young adult novels, a romance novel, children's books, history and non-fiction about theme park design, and the writer's guide How to Fix Your Novel.
Steve is also the CEO of Alcorn McBride Inc, the company that provides the audio and video systems used in nearly all of the world's theme parks. In his spare time he enjoys world travel, sculpture and music composition.
During the past decade he has helped more than 30,000 aspiring authors structure their novels. Many of his students are now published authors.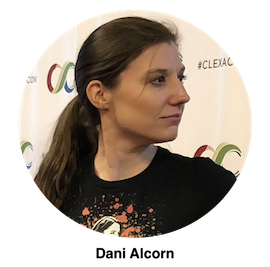 Dani is a Chicago-based screenwriter and communication designer. She is the author of the Young Adult novel The Last Telepath, and three screenplays:

A Quintessence of Dust, a science fiction riff on what would happen if Hamlet met Bladerunner
How to Catch an Englishman, a romantic comedy about moving overseas in search of an eligible bachelor
Do No Harm, a drama that explores the ethical choices facing a heart surgeon when her personal and professional lives collide
Dani graduated Summa Cum Laude from Northwestern University, where she majored in Psychology and Radio, Television, & Film.
What people are saying...

"Absolutely loved this course and plan on revisiting several sections often. I'm just starting my writing career. Along with Steve and Dani's insights, knowledge and expertise I hope to have my first manuscript ready soon."

- David
"Very good summary of the steps involved in planning and plotting a science fiction novel. The section on plotting was particularly helpful."

- Debora
Frequently Asked Questions
When does the course start and finish?
The course starts now and never ends! It is a completely self-paced online course - you decide when you start and when you finish.
How long do I have access to the course?
How does lifetime access sound? After enrolling, you have unlimited access to this course for as long as you like - across any and all devices you own.
What if I am unhappy with the course?
We would never want you to be unhappy! If you are unsatisfied with your purchase, contact us in the first 30 days and we will give you a full refund.
More than 10,000 students have taken our courses, and rated them an average of 5 out of 5 stars. A few of our favorite student reviews: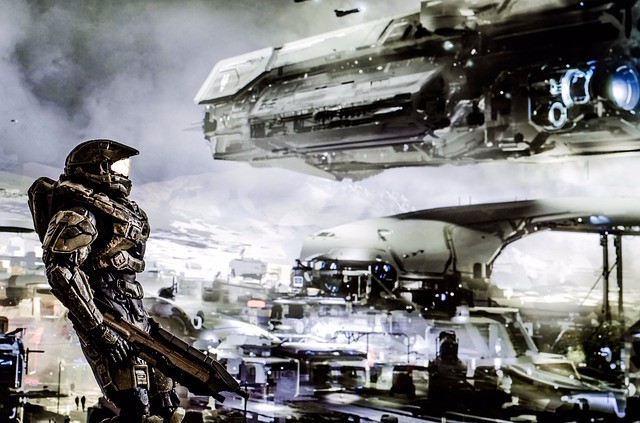 "If you have an idea for a book, but just can't get it together, this is the class for you. Steve Alcorn gives you the tools and the confidence to pull your ideas together and give them structure. Before you know it, you are inspired and writing. What a class! Steve Alcorn is a gifted instructor."
"It was nice to have an instructor who wasn't afraid to have fun right along with the students. For me, it created a relaxed environment where even the smallest question never felt out of place or foolish."
"I've told people that this class was life-changing when it comes to my ability to structure and complete a work of fiction. I always became blocked and wondered how people knew where their story was going next and how to make sure they were headed in the right direction. This answered all my questions and forced me to get to work on my idea. All around fantastic - worth every penny!"
"Can you see me? I'm giving you a standing ovation! Haven't done this much thinking, rethinking, breaking pencils, and eventually cheering since I graduated from college. Thank you for an inspiring and brilliant class!"